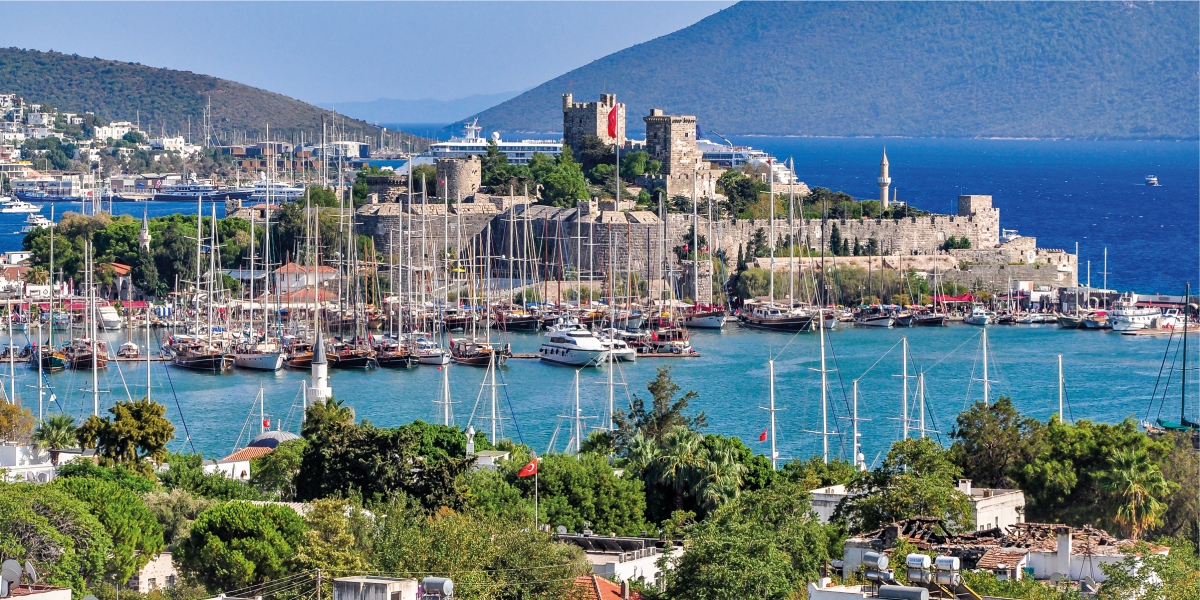 Bodrum
Further along the coast is the Bodrum peninsula. The coastline here is packed with top-class beaches and lively resorts like Gumbet and Turgutreis.
Top beaches, heaps of history, and market places that capture the essence of the east – it's no wonder holidays to Bodrum are so popular.
Turkey's southern coast
Bodrum's cap is full of feathers. Stretching out along Turkey's southern coast, the peninsula earned its first quill on the back of its beaches. As the shoreline sweeps its way alongside the Aegean Sea, it morphs from secluded cove to bustling beach resort and back again.
The big resorts
In places like Bodrum town, Gumbet, Turgutreis and Bitez, the sun, sea and sand package is served up with lively nightlife and the full spectrum of shops and restaurants. In Torba and Turkbuku, meanwhile, you'll find stretches of sand with fewer footprints and plenty of traditional tavernas.
Ephesus and Didyma
The Bodrum area puts history at your fingertips. All the peninsula's resorts are within daytripping distance of Ephesus, one of the best preserved classical cities in the world. If you're staying in Altinkum, meanwhile, you're less than a 1 hour drive from the ancient Ionian site of Didyma.