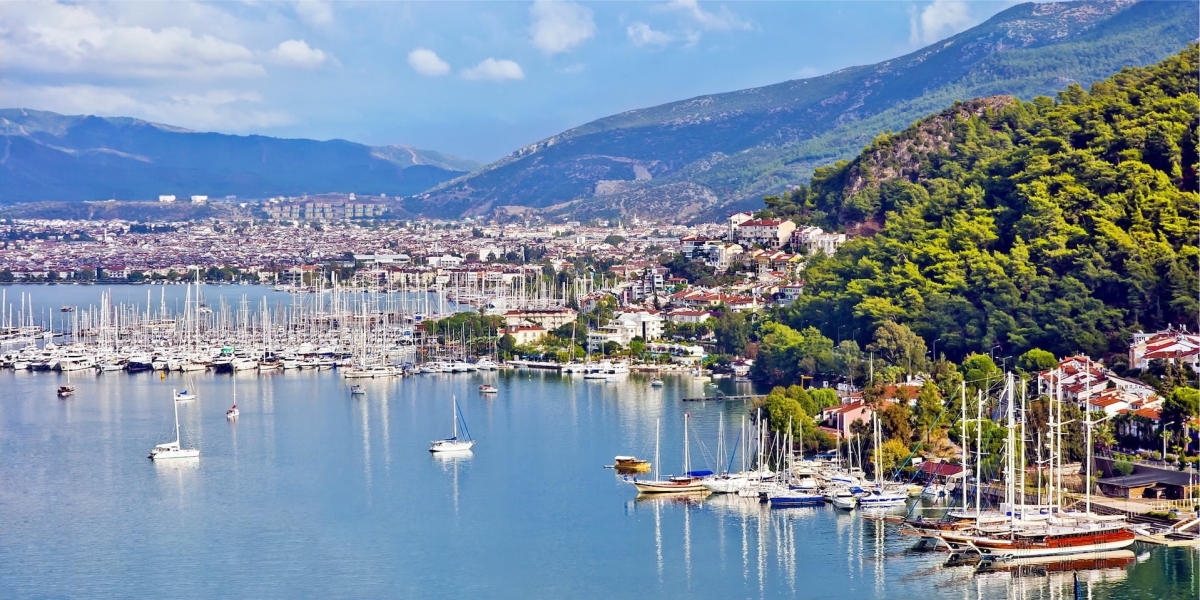 Fethiye
Follow the coast eastwards and you'll reach In resorts like Fethiye, soft sands, beach bars, and watersports are all part of the package. And over in OluDeniz, you'll find the famous Blue Lagoon.
With holidays to Fethiye, you get a cobbled old quarter, traditional markets and Turkish hammams – not to mention a beach across the bay.
Old and new
Fethiye – on Turkey's Turquoise Coast – was hit by an earthquake in 1958, but it rose again to become a flourishing holiday spot. The place comes with a traditional market, atmospheric old town and a marina filled with yachts, along with plenty of bars and restaurants. There are some great beaches in easy reach, too.
Handy beach
A bus or water taxi can whizz you across the bay to the nearest beach at Calis. It's a lovely long strip here, with the sand and shingle dipping gently into crystal-clear waters. And the whole stretch is backed by bars and restaurants serving up snacks, cold drinks and lunches, making it an easy place to while away a day.
Old world charm
The town is mainly modern, thanks to the post-earthquake rebuild, but the Paspatur – or old quarter – is the place to explore cobbled streets that curve past whitewashed mosques. Gift shops sell bags and pottery, and there are friendly cafés where you can stop for a sweet, strong Turkish coffee.
Local daytrips
Butterfly Valley – a boat trip away from Fethiye – is a big draw. It's got plunging cliffs, white sands – and, yes, butterflies. You can camp overnight to soak up the tranquillity. A 40-minute dolmus ride takes you to the ghost town of Kayakoy, abandoned nearly 100 years ago. There's something eerily atmospheric about the crumbling houses and churches.