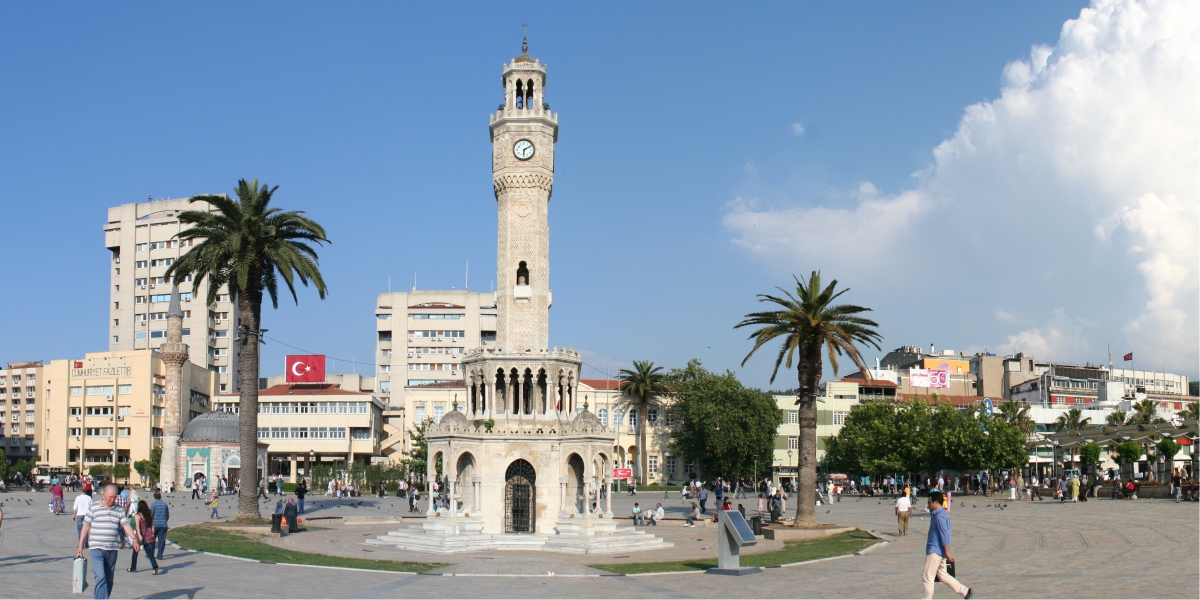 Izmir
Up on the Aegean coast is Izmir. The big name here is Kusadasi, Cesme, – it's got beaches, bars and a bazaar that was made for retail therapy. Plus, the region puts the ancient city of Ephesus is on your doorstep.
Holidays to the Izmir area of Turkey are about more than just sun, sea and sand. You could be browsing the stalls of a bazaar one day, and inspecting the ancient ruins of Ephesus the next.
All about the beaches
The Izmir area, which curves along the west coast of Turkey, is starting to make its mark on the country's tourism industry. The beaches alone make it worth the visit – they range from vacant stretches of sand hugged by parkland, to windsurfing hubs packed with cafés and volleyball courts.
Kusadasi
In terms of resorts, Kusadasi is the name on most people's lips. The beaches here are popular with families, thanks to their white sand and shallow waters. And the town is crammed with restaurants that'll treat taste buds to every cuisine under the sun. But that's not to say the place has lost touch with its traditional side. Nosy down the backstreets and you'll come across the Grand Bazaar. This ancient marketplace is bursting with exotic spices, hand-woven carpets, and lamps that look like they've been pinched from the Aladdin set.
Izmir Town
Izmir Town follows closely on Kusadasi's heels in the popularity stakes. Turkey's third-largest city is known as 'the beautiful waterfront' thanks to its sweeping harbour, stylish water-view eateries and palm-lined pier. The pier was actually designed by Monsieur Eiffel, the man behind Paris' famous iron lady.
Ephesus
You can't talk about the Izmir area without mentioning Ephesus. This ancient city, just 20 minutes' drive north of Kusadasi, is one of the best preserved Roman settlements in the world. The site flaunts still-intact libraries, gymnasiums, and an amphitheatre.